Greystar Adopts Foundations for Rental Housing
Press Release
September 21, 2023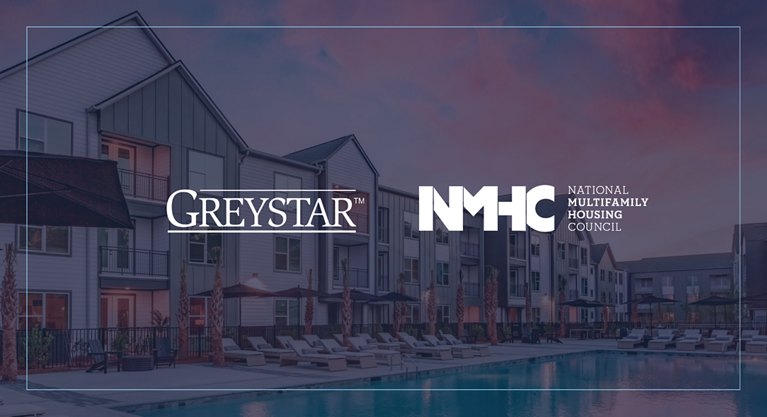 September 21, 2023 – Charleston, SC – Greystar Real Estate Partners, LLC ("Greystar"), a global leader in the investment, development, and management of real estate, including rental housing, logistics, and life sciences, is proud to announce we have signed on to support the National Multifamily Housing Council (NMHC) Foundations for Rental Housing, six core principles that provide a threshold for professionally managed rental properties. This new effort is aimed at supporting residents' lifestyles within rental communities by identifying guidelines that foster positive relationships between rental housing providers and residents.
"At Greystar, residents are at the heart of everything we do, and we are proud to be a part of this effort to reflect this belief across our industry," said Bob Faith, Founder, Chairman, and CEO of Greystar. "The NMHC Foundations for Rental Housing are ultimately about doing the right thing for residents, and we are honored to work with other signatories to demonstrate our commitment to these principles."
In an effort to amplify our dedication to our residents, we have joined as one of 100 housing providers, representing more than 3.7 million units nationwide, who have come together to commit to the Foundations outlined below.
Engage with residents to foster an atmosphere of mutual respect, trust and communication
Have procedures in place to respond to resident requests
Comply with all applicable anti-discrimination, fair housing and fair credit laws
Support residents who express an interest in enhancing their credit through rent payment reporting
Respond to requests from residents facing financial hardship who are seeking external resources
Rights and responsibilities of lease holder and housing providers will be contained in the lease documents
The Foundations were developed with input from NMHC members, rental housing operations experts and focus groups of renters and homeowners across the country.
"It was a privilege to be one of the founding members of the NMHC committee that developed these core principles," said Michael Clow, Executive Director, Real Estate at Greystar. "We are thrilled to be the largest housing provider in the U.S. supporting NMHC's Foundation for Rental Housing."
Additional information about the Foundations can be accessed within the NMHC Housing Help Hub — a new resource intended to support renter success. The new Housing Help Hub also provides access to other additional resources including NMHC's Housing Affordability Toolkit, DEI Toolkit, Supplier Diversity Initiative and "Opening Doors" Guide.
About Greystar
Greystar is a leading, fully integrated global real estate company offering expertise in property management, investment management, development, and construction services in institutional quality rental housing, logistics, and life sciences sectors. Headquartered in Charleston, South Carolina, Greystar manages and operates more than $280 billion of real estate in 241 markets globally with offices throughout North America, Europe, South America, and the Asia-Pacific region. Greystar is the largest operator of apartments in the United States, manages more than 822,100 units/beds globally, and has a robust institutional investment management platform comprised of more than $75 billion of assets under management, including nearly $32 billion of development assets. Greystar was founded by Bob Faith in 1993 to become a provider of world class service in the rental residential real estate business.
To learn more, visit www.greystar.com.


About National Multifamily Housing Council
Based in Washington, D.C., the National Multifamily Housing Council (NMHC) is the leadership of the apartment industry. We bring together the prominent owners, managers and developers who help create thriving communities by providing apartment homes for 38.9 million Americans, contributing $3.4 trillion annually to the economy. NMHC provides a forum for insight, advocacy and action that enables both members and the communities they help build to thrive. For more information, contact NMHC at 202/974-2300, e-mail the Council at info@nmhc.org, or visit NMHC's Web site at www.nmhc.org.
Greystar Media Inquiries
Zain Abouseido
Zain.abouseido@greystar.com