PRODUCT SPECIALTIES
Greystar's teams in 241 markets around the world have the unique ability to build, acquire, and operate a range of products in the world's greatest cities.


Multifamily
Greystar is the leader in offering premier residential properties that are defined by beautiful design, thoughtfully constructed spaces, and leading amenities. Standing out in skylines or brilliantly blending into a local market, this purpose-built rental housing is centered around a premier resident experience.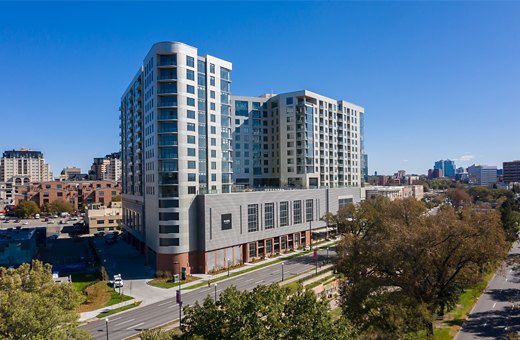 BUSINESS SERVICES
Greystar's vertically integrated platform, guided by highly-localized teams, offers:
Information is as of end of Q3 23. Assets under management includes the investment advisors' regulatory assets under management, real estate investments organized by affiliates of Greystar Real Estate Partners ("GREP"), and real estate projects where affiliates of GREP are the primary developer, manager or operator. Assets under management are calculated at gross asset value and include estimate total project costs for real estate investments and projects that have not been completed. The investment advisors' regulatory assets under management were $26.6 billion as of December 31, 2022.