National Development Platform with Organizational Commitment to Logistics
Logistics
Greystar's logistics strategy leverages our global platform and extensive development, construction, and investment experience to build a diversified portfolio of state-of-the-art warehouse assets. With the demand for industrial space continuing to grow at a rapid pace driven by e-commerce and diversified supply chains, Greystar is well-positioned to capitalize on the opportunity in logistics development.

Greystar's local expertise in nearly every high-demand market and our feet-on-the-ground advantage allow us to truly understand demand drivers in a sub-market and target tenant bases. Guided by a dedicated leadership team and supported by a team of industrial-focused professionals, Greystar has a proven track record in logistics.
Construction + pre-construction
LOGISTICS DEVELOPMENT PRESENCE
With 34 markets served across the US, our team can meet your business' needs wherever you are. Greystar has nearly 30 development offices in major US markets and the Logistics Leadership team is centrally located in Dallas, Texas.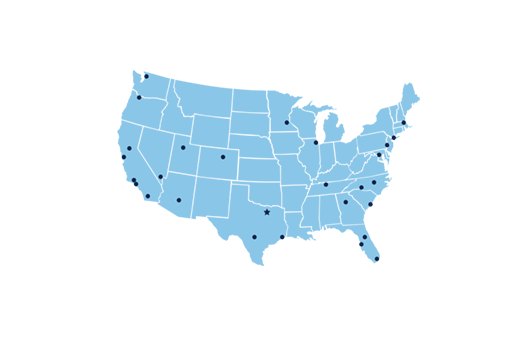 Information is as of end of Q3 23. Assets under management includes the investment advisors' regulatory assets under management, real estate investments organized by affiliates of Greystar Real Estate Partners ("GREP"), and real estate projects where affiliates of GREP are the primary developer, manager or operator. Assets under management are calculated at gross asset value and include estimate total project costs for real estate investments and projects that have not been completed. The investment advisors' regulatory assets under management were $26.6 billion as of December 31, 2022.