Greystar Opens First Ltd.-Branded Property in Houston
Press Release
May 31, 2023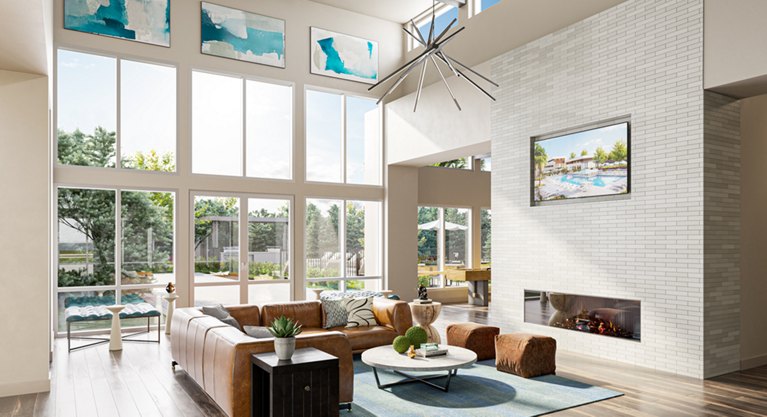 Ltd. Med Center Welcomes Residents, Promises New Renting Experience

HOUSTON (May 31, 2023) – Greystar Real Estate Partners, LLC ("Greystar"), a global leader in the investment, development, and management of real estate, is pleased to announce that its first Ltd.-branded apartment community Ltd. Med Center in Houston is welcoming move-ins. The Ltd. brand will exclusively focus on Greystar's impact housing product, delivering more attainable housing opportunities for key populations affected by the lack of rental options for middle income renters in Houston, and across the country as more Ltd. communities come online.
"Ltd. Med Center addresses the incredible need for attainable housing both here in Houston and throughout the United States," said Brian Herwald, Managing Director, Development at Greystar. "We are excited to launch the new brand and the new rental experience here in Houston by providing much-needed supply that offers an attainable, high-quality experience for renters."
The apartment community has two base floorplans available in one- and two-bedroom layouts. This uniform design allows for quicker construction that keeps costs—and rents—lower than typical multifamily building projects. The leasing process has also been streamlined and can be completed quickly.
Ltd. Med Center residents can enjoy additional options like a personal garage, reserved parking and storage units. Apartment homes have convenient keyless door entry, app-enabled thermostats in each, as well as access to community-wide Wi-Fi, Fetch package delivery and valet trash service.
About Ltd. by Greystar
Ltd. by Greystar is Greystar's dedicated brand focused on impact housing that offers cost certainty for residents. Ltd. branded communities will limit future rent increases, not raising rents by more than the greater of the CPI or 3%. An Ltd. community combines the opportunity to live in a high-quality, professionally managed Greystar apartment with the comfort of cost certainty, emphasizing value for our residents. To learn more, visit ltd.greystar.com.

For more information on Ltd. Med Center, please visit ltdmedcenter.com.

About Greystar
About Greystar Greystar is a leading, fully integrated global real estate company offering expertise in property management, investment management, development, and construction services in institutional-quality rental housing, logistics, and life sciences sectors. Headquartered in Charleston, South Carolina, Greystar manages and operates more than $275 billion of real estate in 238 markets globally with offices throughout North America, Europe, South America, and the Asia-Pacific region. Greystar is the largest operator of apartments in the United States, manages more than 803,000 units/beds globally, and has a robust institutional investment management platform comprised of more than $74 billion of assets under management, including nearly $32 billion of development assets. Greystar was founded by Bob Faith in 1993 to become a provider of world-class service in the rental residential real estate business.. To learn more, visit www.greystar.com.

Media Inquiries
Todd Usher
todd.usher@greystar.com